On Sunday morning, December 27, the price of the first cryptocurrency continued to rise and hit a new record high of $27,500.
Update: At 11:05 UTC, bitcoin broke a new record high of $28,000.
The day before, bitcoin bonanza broke through the $26,500 mark, and at 06:00 UTC quotations had already surpassed $27,000, soaring to $27,610 in the moment.
The gain over the last 24 hours was 10.4%, and over the week – 14.4%.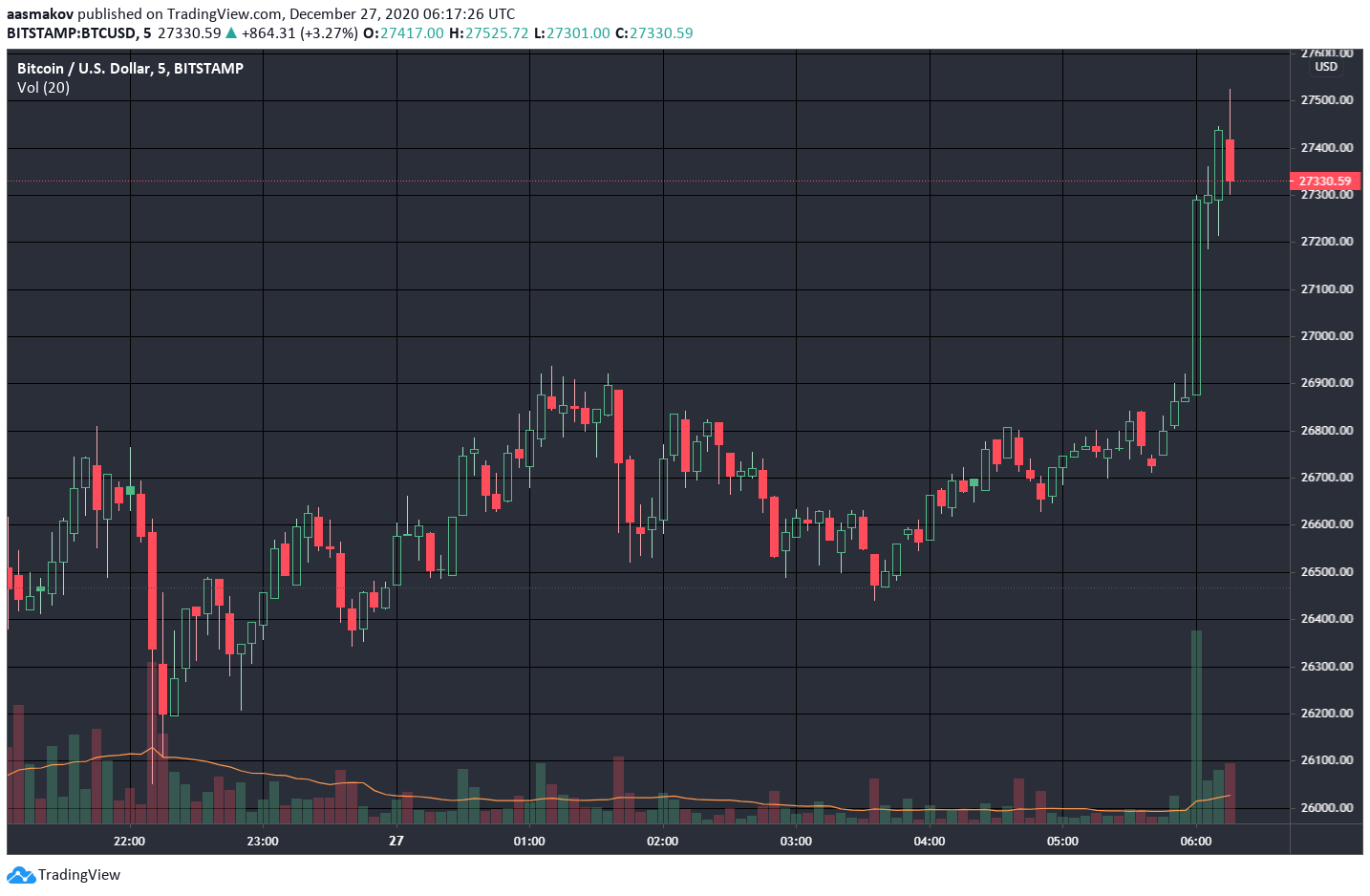 The total market capitalization at the time of writing was $733 billion, of which $508 billion (69.1%) was in bitcoin.
Of the top ten largest digital assets by capitalization, XRP and Chainlink are showing negative dynamics – the price of token from Ripple dropped almost 50% in the last week ($0.297 at the time of publication), LINK fell in the same time to $11.25 (-16.7%)
Ethereum, the second most capitalized cryptocurrency, is trading around $650.